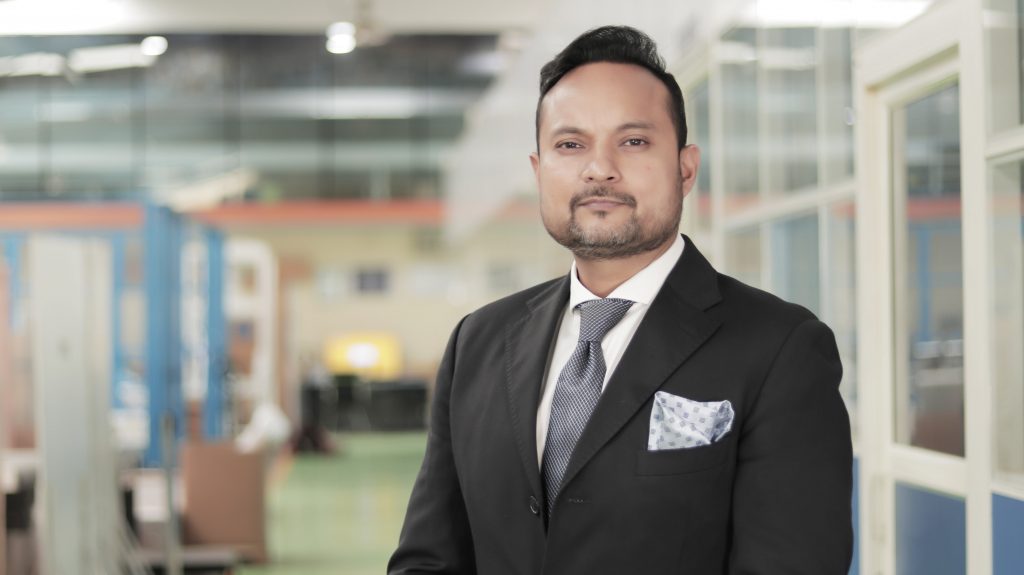 Chairman Designate
Gaurav Agarwal
Highly performance-driven management professional with rich experience of close to 25 plus years in the MedTech industry, largely focused on the cardiovascular space.
Gaurav Agarwal is the Managing Director of IITPL and is also the co-founder of Innvolution Healthcare Pvt. Ltd. Innvolution group with the targeted turnover of 200 crores in FY 2022 is among the top 15 MedTech manufacturers in the country out of nearly 1000 manufacturers.
20 plus years of experience in nurturing, leading, and scaling up start-ups in India. Led or mentored over half a dozen start-ups successfully in his professional life.
Prolific public speaker, lectured at various academic institutions of excellence across India.
Part of the various advisory panels on policymaking including, panels on AtmaNirbhar Bharat from ICMR, FICCI medical device committee, AiMed medical electronics committee, AMTZ panel on medical electronics and cardiovascular Devices. Also Part of the executive advisory team at IBSC international biomedical skill consortium.
Mentoring several bio incubators across the country such as MUTBI (Manipal University), Sagar university bio incubator, Shri Chitra bio incubator amongst others.
Worked extensively with various IITs such as IIT Delhi, Mumbai, Kanpur, and Chennai on projects ranging from the bioresorbable scaffold, ventilator oxygen concentrators, AI-driven algorithms in the field of x-ray signal processing to name a few.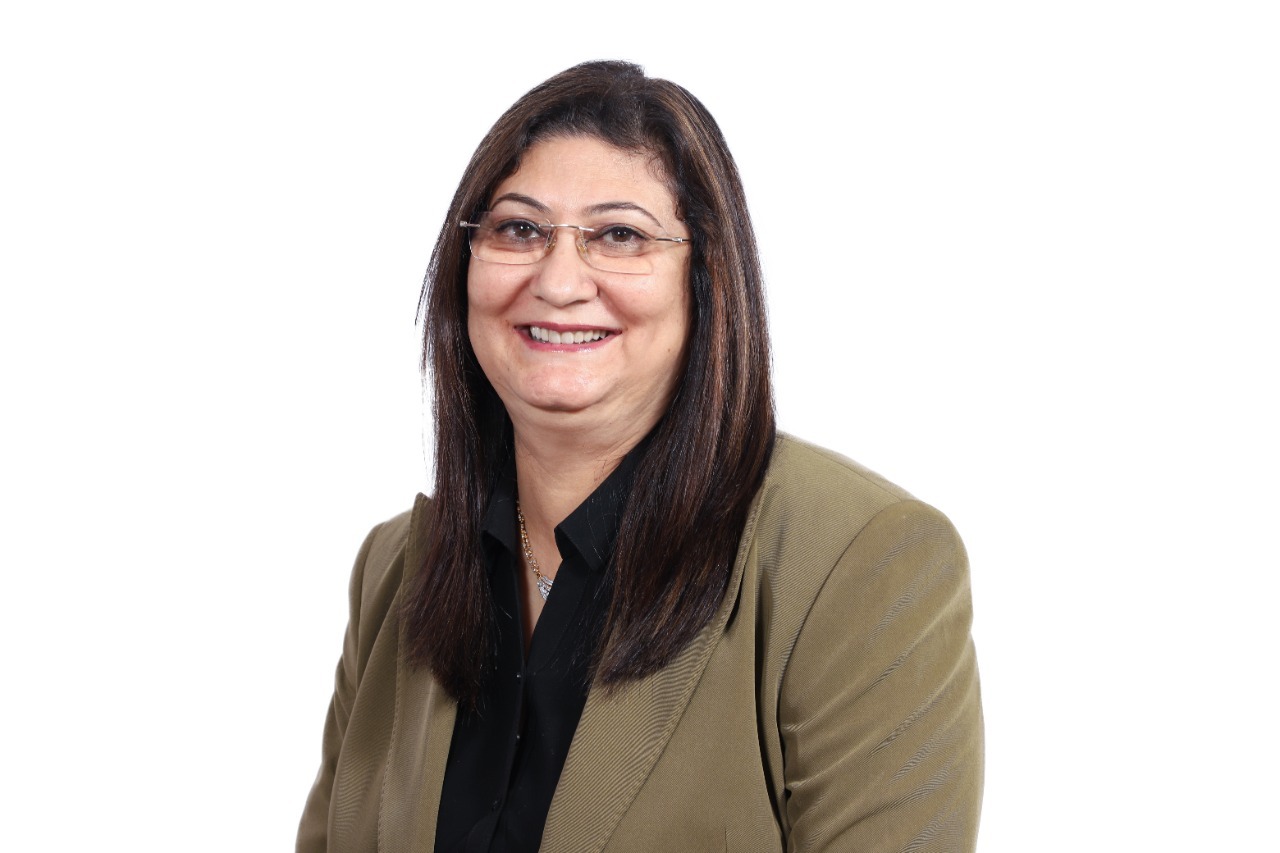 Co-Chairperson & President designate-MVT
Dr. Minnie Bodhanwala
Dr. Minnie Bodhanwala is the CEO of Nowrosjee Wadia Maternity Hospital (400 beds) & Bai Jerbai Wadia Hospital for Children (525 beds) in Mumbai. She is also a Board of Director at Bombay Dyeing Mfg & Co. Ltd, National Peroxide Ltd and the Bombay Burmah Trading Corporation, Ltd.
Dr Minnie is also the advisor to the Chairman of Wadia Group for CSR activities, advisor to Impact India foundation and advisor to the Modern Education society which operates 7 colleges in Mumbai and Pune, Advisor for Britannia Nutrition Foundation & Sir Ness Wadia Foundation.
Dr. Minnie is also a Principal Assessor with National Accreditation Board for Hospital & Healthcare Providers (NABH), Internal Auditor Joint Commission International (JCI), Internationally recognized auditor for ISO 9001 & 14001.
As a director, overlooking for Bombay Dyeing; Dr. Minnie has expertly streamlined operations and cash flows for the Real Estate & Retail Segment of Bombay Dyeing which is one of the oldest companies in India established in the year 1879 and has a market cap of INR 2,200 crores.
Dr. Minnie has played an instrumental role in bringing a positive transformation at Wadia Hospitals and shown compassion towards the underprivileged Women and Children of our Nation. With her dedication, excellence, innovation and sustainable vision Wadia Hospitals being charitable semi-government organizations are providing quality, safe and affordable healthcare to the underprivileged Women and Children of our community.
With her efforts; our region proudly hosts the largest NICU in the country with 155 beds, the Children's hospital caters to more than 40 Paediatric services. Under her leadership the hospital has established Paediatric Cardiology, Complex Paediatric Surgeries, Neurology and Neurosurgery, Nephrology, Hemat-Oncology and Bone Marrow Transplant, thus providing comprehensive treatment to all children under one roof. Also dedicated nodal centre for Clubfoot treatment in Maharashtra, a dedicated clinic for Cancer, Malnutrition, HIV, TB, Epilepsy, Occupational therapy, MDVI Clinic, IVF Center, and Nutrition & Rehabilitation Center etc.
She has contributed in a strong way for development of Public Health Pan-India by leading projects through the various foundations. The project dedicated towards mobile health in rural areas and towards women and child healthcare in rural, semi urban and urban areas are of great service to the community. She is also working closely with UNICEF Maharashtra and established the State Centre of Excellence to tackle Malnutrition at the Children's hospital.
She has also played a major role in the relief and rehabilitation programs during the Covid-19 pandemic situation, this included setting up a 100-bedded COVID-19 ward at the Children's and Maternity hospital with all the supporting critical care equipment's and providing hot meals and grocery hampers to the families in need, around 2 crore food hampers and 3.5 crore food servings were arranged in a short span of 8 weeks.
In her vision of engaging the community together and helping the children who suffer from Cardiac Diseases and cannot afford expensive surgeries; she initiated an annual event called Little Hearts Marathon (LHM) a social event to spread awareness for prevention of cardiac diseases in children and help them by collecting funds for them. With the success of the 5 editions of LHM, the hospital started with a dedicated cardiac surgery center for disadvantaged children. Further to that Bone Marrow Transplant set up is also established benefitting the underprivileged of the Society.
Dr. Minnie has played a key role in establishing a strong foundation for community projects in dental health for Impact India foundation by UNDP, UNICEF and WHO for their "Hospital-on-Wheels" project. Over the years she has arranged several medical & malnutrition camps in the rural areas and education programmes for the underprivileged of our nation for empowering them.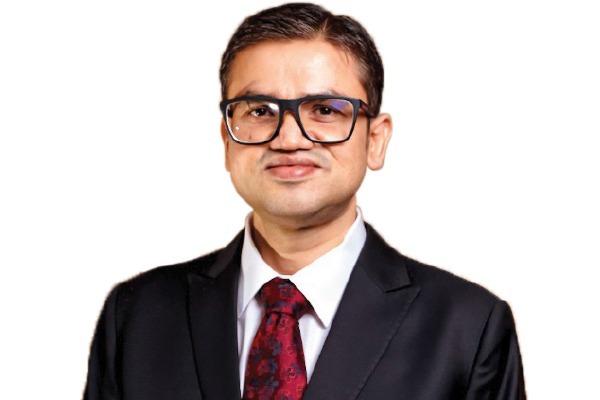 President designate-IVD Vertical
Mr. Jatin Mahajan
Mr. Jatin Mahajan is the managing director of J Mitra & Co. Pvt Ltd, India's leading IVD (in-vitro diagnostics) manufacturer. He has been at the company's helm for the past 20 years and has steered the company to its present glory – regional leader, exporter to over 45 countries, and more than 55 patents.
Jatin is a well-established name in the medical fraternity as a promoter of super-quality medical diagnostic test solutions to detect various infectious diseases. Under his tutelage, J Mitra & Company was one of the strongest Indian players in the fight against the Covid-19 pandemic, with a maximum number of Covid-19 test solutions.
Most of the big names use his cost-effective, safe, and international-standards compliant products, and his clientele reads like a who's who of the medical diagnostic services fraternity. This drive for quality and excellence has resulted in the company bagging over 55 patents in this industry and the title of "India's Patent King" by the Wall Street Journal.
Jatin Mahajan is a key influencer and stakeholder in the Indian MedTech space. He is regularly consulted by the Government, policy drivers, industry peers, media, and academia on various facets of the Indian healthcare industry. This thought leadership has catapulted Jatin Mahajan into a leadership position and as a potent industry representative and spokesperson. Jatin Mahajan holds multiple hats in line with the vision of driving Indian IVD space to greater glories. Some of the key current responsibilities include
Secretary, ADMI – Association of Diagnostics Manufacturers of India
President (IVD), GMAAF – Global MedTech Advocacy and Advisory Forum
Coordinator, AIMED – Association of Indian Medical Devices Industry
Co-Chairperson, ClinLab 2022
Advisor, Medical Fair India
Jatin Mahajan and J Mitra & Company have played a significant role in placing India on the world IVD map. And now, he is committed to ensuring the overall growth of the Indian IVD industry and working towards establishing India as a formidable exporter across the globe.
Jatin's primary focus is to consolidate the domestic business further while continuously increasing its international footprint. He continues to drive the business strategy, Sales & Marketing, product development, and customer service through constant innovation and automation. He continues to focus on quality, innovation, and the development of high-quality indigenous test kits while making India self-reliant in the daunting fight against various diseases. He envisions a strong position for India as an IVD manufacturing hub on the global map.
Jatin is a regular speaker at Industry forums like ADMI, ASSOCHAM, AIMED, and Voice of Health.
Memberships
ASSOCHAM
BIS (Bureau of Indian Standards) – Principal Member, Sectional Committee
AIMED – Joint Coordinator, IVD Group
ADMI
Awards & Recognitions
WHO recognition
NewsMaker 2019 (MedGate Magazine)
India's Greatest Leaders 2018-19 Award (AsiaOne's Pride of Nation Awards)
Jatin is an MBA from the renowned International Management Institute, New Delhi, and continues to be a regular part of the admission and intake process for the institution.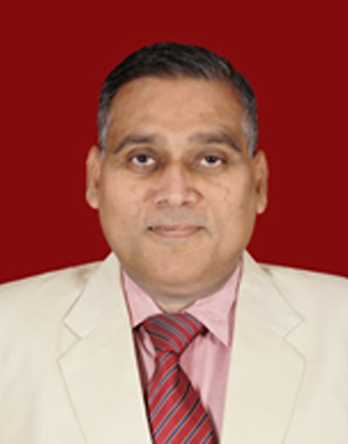 President Designate- MedTech Legal
PROF. DR. Rajesh C. Shah
D.Sc., M.S.(Gen. Surg.), D.G.O., LL.B. (Spl.), Dip. Management, F.M.A.S., FLA.G.E.S., F.C.L.S., F.A.M.5., F.I.C.S.(U.S.A.), F.L.C.R.S. Consultant Surgeon with Medicolegal Expertise.
"Father of Medicolegal Science" Awardee Best Hospital Administrator Awardee
President of India's Medal Winner,
Founder President: Federation Internationale Law, Medicine, Ethics & Innovation "दवा और दावा  बिना की दुनिया"   : www.medicolegaladvisors.com
Founder President: FILMEI (Federation Internationale Law, Medicine, Ethics & Innovations) filmei.org
President:World Association of Laparoscopic Surgeons
Faculty: Centre of Excellence for Minimal Access Surgical Training, Cemast, Mumbai
Past President & Trustee: International College of Surgeons-Indian Section
President: Indian Society of Wound Management (2010-13)
President: Indian Hernia Society (2012)
President: Indian Medicolegal & Ethics Association (2019-20)
Advisory Board Member: International College of Robotic Surgeons Ex. Member: Extension Services Committee, Ahmedabad Management Association
Executive Committee Member: Hernia Society of India Org. Chairman: SELSICON 2011, IAGES2012, ICSISCON2012, IMLEACON 2018, FILMEICON 2022
Council Member & Legal Cell Convenor: Asso. of Surgeons of India (2001-2006) Associate Editor: Indian Journal of Surgery
International Advisory Editorial Board Member: "Hernia", Journal of Quality Council of India & International Surgery
Gujarat State Co-ordinator & Upbhoktashree Awardee: Bharat Jyoti, Lucknow Ex. Sr. Div. Commander & Staff Officer Medical: Gujarat State Home Guard
Assessor: Medical Council of India & National Board of Examination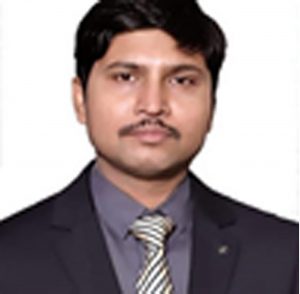 President Designate-Biomedical Engineering
Niraj Kumar
CEO, Aoratas Technica Engineering Pvt Ltd.
Masters in electronics science in year 2007
Certification in Medical Electronics in 2008
12 years of experience in medical technology.
Domain experience- Laboratory, Biological safety, clean rooms and Respiratory devices and ICU Equipments.
Sales and service business of Medical devices (ICU and lifesaving Equipments).
Worked with various hospitals, NGOs, and Govt health programs as Biomedical engineering consultant and procurement engineer.
Immensely contributed to India TB program (RNTCP) planning, setting up special laboratory infrastructure and sourcing of specialised diagnostics devices.
Also worked with MPTAST team in health sector reform program for scaling up health care facilities across Madhya Pradesh.  During MPTAST I contributed to developing state inventory, gap analysis report, budget, equipment procurement policy, standard specifications etc.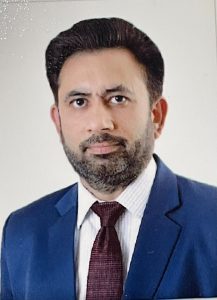 President Designate -MedTech MSME Analytics (MT-MSMEA)
Mr. Ashvini Suthar
Director, Innovation Imaging Technologies Pvt. Ltd.(IITPL)
Successfully Co-founded Innvolution Group of Companies since 2011.
Director at Innvolution Healthcare Pvt Ltd and Innovation Imaging Technologies Pvt Ltd.
Innvolution Group is one of the fastest growing Medical Devices and Medical Equipments' Business in India.
22 Years of Experience in successfully launching & building Brands in Indian Healthcare, Pharmaceuticals and Medical Devices market.
Prior Experience- 12 Years of Experience with MNCs like Abbott, J&J, Guidant and Novo Nordisk. Managed Strategic Business Units, General Management, Sales & Marketing of Medical Devices/ Healthcare Products & Services.
Specialties: General Management. Managing P&L of Business units, Sales & Marketing of Medical devices. New Product Introductions, Marketing Events, Product Campaigns,and Sales Force Training Programs.
Educational Background

– Executive Mgt Prog at Kellogg School of Mgt
– MBA from ICFAI Business School , Mumbai